2017 BENTLEY GTC
Price starts at: $799
Year: 2017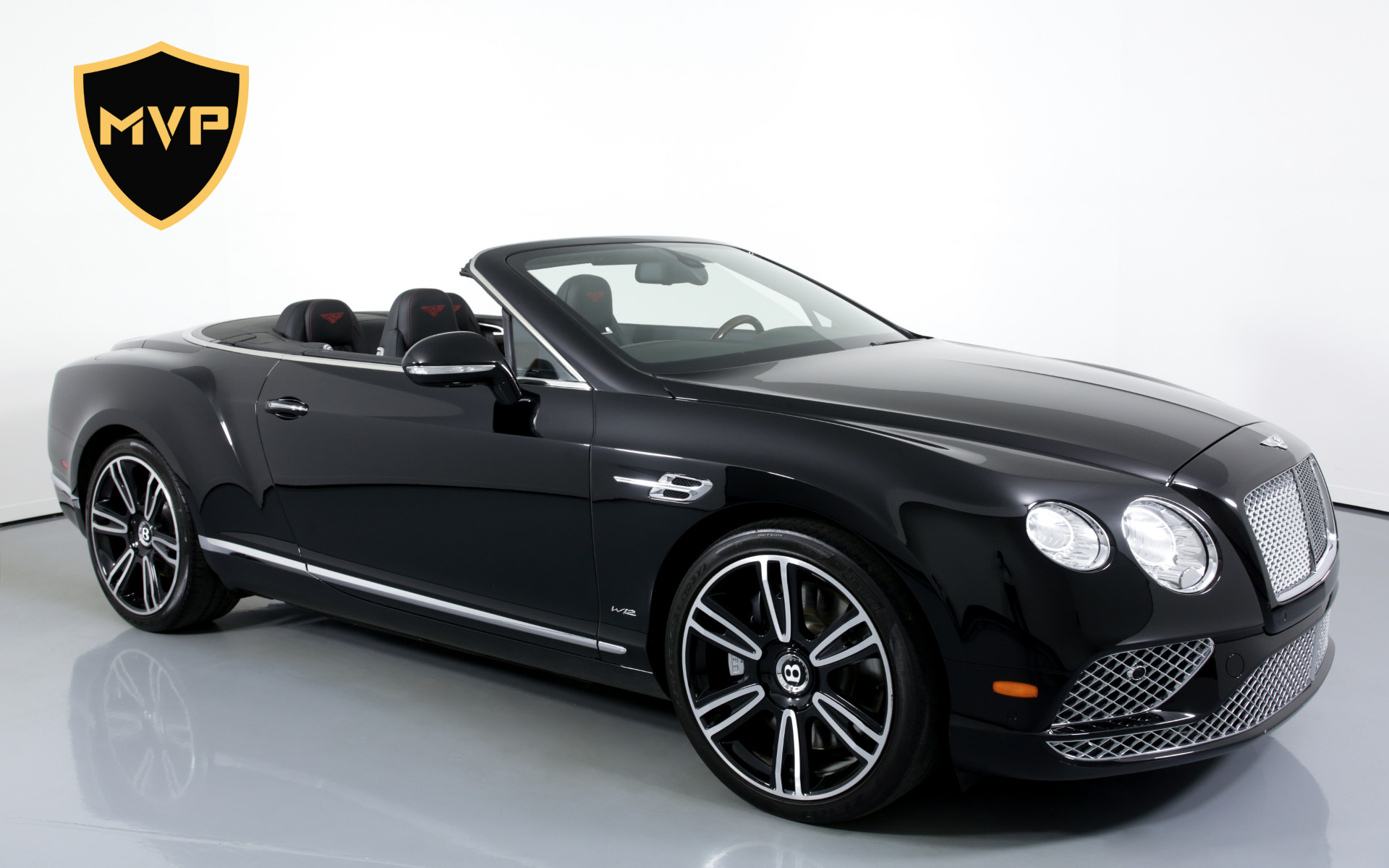 Photos

786.877.4317

Details
2017 BENTLEY GTC

| | |
| --- | --- |
| make | BENTLEY |
| model | GTC |
| Body | Convertible |
| Trans | Automatic |
| | |
| --- | --- |
| EXT COLOR | Black |
| INT COLOR | White |
Description
Since it launched 13 years ago, ​the Bentley Continental GT​ has seen a host of incremental improvements. Originally available solely powered by Volkswagens complex, compact W-12, the baby Bentley saw perhaps its biggest change when a V-8 engine option ​became available​ for 2013. Wearing the flying B accented with red, rather than the traditional black of the 12-cylinder cars, the V-8 models barely suffered in straight-line performance, while the reduced weight on the nose made the 21st centurys Beverly Hills taxi a whole lot more fun to hurl down a winding road.
Whats New: While Bentleys W-12 models receive ​a revised engine​ for 2016, the Continental GT V8 S continues with the same 521-hp variant of the Volkswagen Groups 4.0-liter twin-turbo V-8. All Contis get revised, sharper creases in the sheetmetal, a smaller grille, and a restyled decklid. Inside, the steering wheel shrinks a bit, the center console has been redone, and new materials choices are available, including ​stone veneers​ for those who prefer to knock on something a shade harder than wood and less common than carbon fiber. In a sop to modern life, in-car Wi-Fi now is an available option.
What We Like: While the W-12 has enough grunt to tow a principality and offers a unique howl when under loadespecially in ​the over-the-top Speed models​the lighter V-8 Continentals are the undisputed athletes of Crewes line. Pushed hard, the V8 S seems to drop 1500 pounds, behaving like a smaller, nimbler, lighter machine than it actually is, reminding the driver of its true mass only as it nears its considerable limits. Another modern VW Group speed sled, ​the Porsche 911 Turbo rental S​, seems to work entirely via some dark magic cast from the unholy bowels of Weissach. Not so with the Conti.
What We Dont Like: Like nearly all very luxurious British automobiles (save, perhaps, McLarens), architectures and the models they spawn remain in the lineup long after age wouldve spelled death in more-competitive, mainstream segments. Its a syndrome that sometimes results in engaging accidental throwbacks like the refreshingly analog Aston Martin rental Miami, but the Bentley winds up feeling a bit short of a charmingly quirky relic. Instead, it feels slightly out of phase with itself. Drive a Continental GT V8 rental S back-to-back with, say, ​a current Audi RS7​, and the advances of the modern era are apparent. At this point, it appears Bentleys platform may be at the outer edge of its life span.
We also werent fans of the carbon-fiber interior trim in our test car. The full name of the material is carbon-fiber-reinforced ​plastic​ after all, and plastic has no place in a Bentley interior. With such a wondrous range of woods to choose from courtesy of the marques Mulliner division, why would you settle for an appliqu that any halflluent schmoe can add to his leased S4?
Vehicles are scheduled for 10 am pickup and due back at 10 am. However, depending on demand and scheduling, a grace period for return or early pickup may be an option as well as billed hourly.