2017 PORSCHE PANAMERA
Price starts at: $399
Year: 2017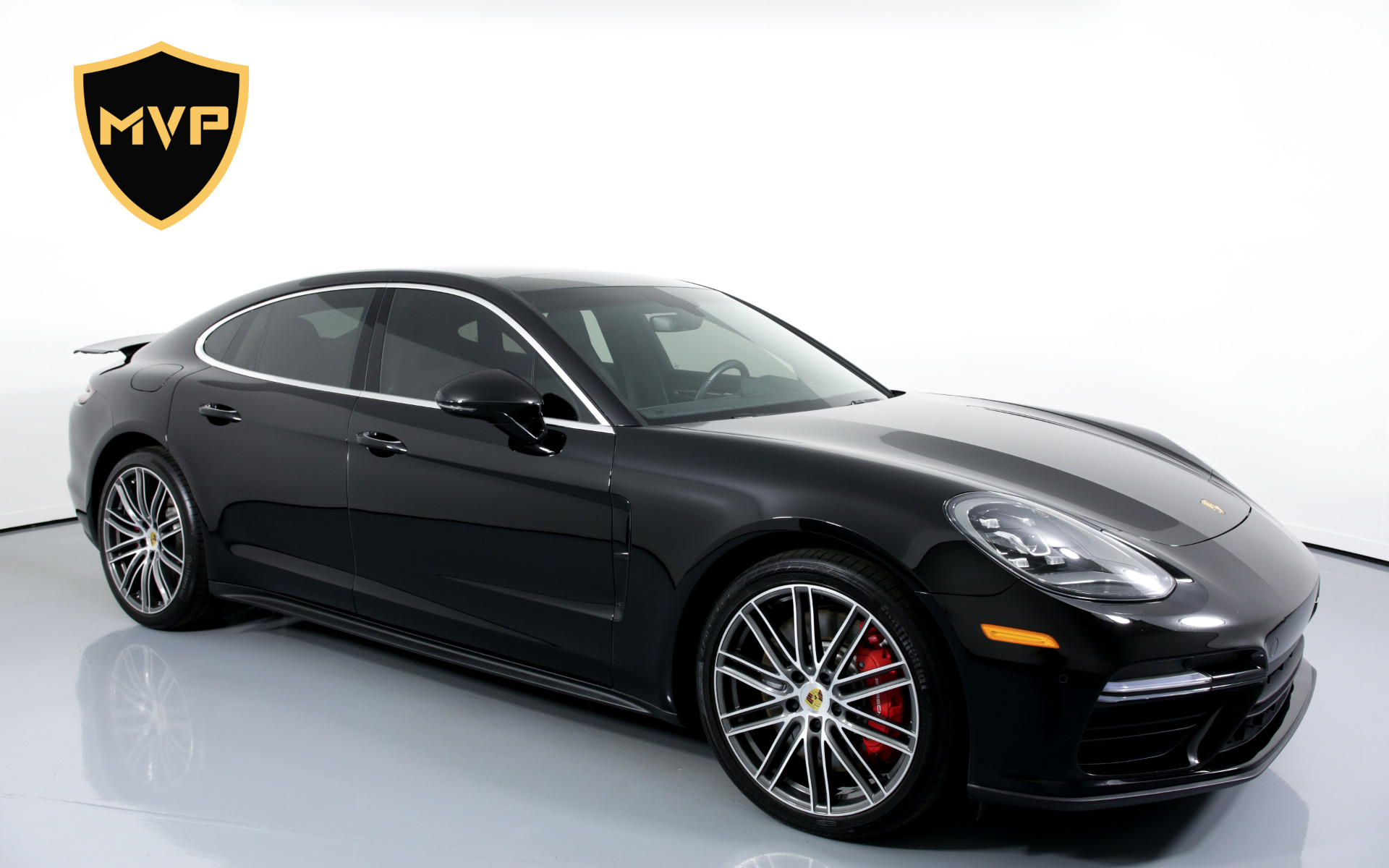 Photos

786.877.4317

Details
2017 PORSCHE PANAMERA

| | |
| --- | --- |
| make | PORSCHE |
| model | PANAMERA |
| Body | COUPE |
| Trans | A |
| | |
| --- | --- |
| EXT COLOR | Gray |
| INT COLOR | Black |
Description
Overview
No matter what you think about the Panamera rental Miami styling, its dynamic abilities are beyond question. The base engine is a 330-hp turbocharged 3.0-liter V-6 with rear-wheel drive and an eight-speed automatic; all-wheel drive is optional and enables an upgrade to the 440-hp twin-turbo 2.9-liter V-6, in which we ran a zero-to-60 time of 3.6 seconds. A 462-hp hybrid is also available and offers electric-only driving. A 12.3-inch touchscreen in the center of the dash controls the infotainment.
Their inability to pull away from our two-ton sedan was an apparent frustration for the chap in the late-model 911. Twice he backed it all the way down to create a gap from his friend in the 993 before running hard in an attempt to pull away from our family-friendly four-door. But we saw the move coming. Sport+ mode engaged. Porsche Stability Management off. PDK in manual. Sorry, buddy, were still here. This year, Porsche has added nine new models to its second-generation Panamera lineup. There are now 16 variations and five distinct powertrains, including a 680-hp plug-in hybrid. Our test vehicle, a base Panamera rental Miami is the only rear-wheel-drive version of the sedan and one of four models powered by a single-turbo 3.0-liter V-6 (also available are all-wheel-drive versions of the sedan, the long-wheelbase Executive variant of the sedan, and the Sport Turismo wagon). With a base price of $86,050, this is the least expensive Panamera (all-wheel drive adds $4600), and its also several grand less expensive than our new friends 911 Carrera rental.
This new single-turbo V-6 is shared with other models in the Volkswagen Group, for example the Audi rental Miami, and puts out 20 ponies more than the naturally aspirated 3.6-liter V-6 that powered the base model of the first-generation Panamera. Its 330 horsepower arrives at 5400 rpm and holds strong through 6400 revs. Torque output has been radically improved as well, from 295 lb-ft at 3750 rpm to 331 lb-ft arriving barely off idle at 1340 rpm. The engine is pleasingly strong in the bottom of the tach but comes alive above 4000 rpm, although its not as explosive as the 440-hp twin-turbo 2.9-liter V-6 in the Panamera 4S, let alone the nearly twice as costly 550-hp stick of dynamite that is ​the Panamera Turbo rental. The V-6 pairs with the eight-speed version of the brands PDK dual-clutch automatic transmission, which is used in every new Panamera rental Miami
Porsche says the base Panamera rental can get to 60 mph in 5.2 seconds and through the quarter-mile in 13.9 when equipped with the $2270 Sport Chrono package. But the gang at Weissach must have performed its testing with the hatchback hauling kegs of Stuttgarts best ​weissbier, ​because our test car was much quicker than that. Employing its launch-control system (part of the Sport Chrono pack), which revs and holds the engine to 5000 rpm until the driver steps off the brake pedal, this Panamera hit 60 mph in just 4.7 seconds and covered the quarter-mile in 13.3 seconds at 107 mph. Those times are well over a second slower than todays 991-generation 911 Carrera but quicker than what we recorded when ​we tested a manual 993 Carrera 4S back in 1996​.
Very Well Balanced
In the mountains the Panamera felt big at first, but the grip is there, and the big Porsche seems to shrink as you up the pace. The Porsche Stability Management is tuned conservatively, shutting things down vehemently before any of the Panameras athleticism can be explored. The system is far more forgiving in Sport mode, which allows for some hustle, but the Porsche is best with the system turned off, letting the driver set up for corners with a little trail braking.
Included
Adaptive Air Suspension Incl.
Porsche Active Suspension Management (PASM)
Wheel Center Caps with Colored Porsche Crest
20" Panamera Turbo Wheels
8-Speed Porsche Doppelkipplung (PDK)
Power Seats (8-way)
Park Assist with Front/Rear Parking Distance Sensors
Sirius Satellite Radio
Rear View Camera System
Navigation System
Bluetooth System
Vehicles are scheduled for 10 am pickup and due back at 10 am. However, depending on demand and scheduling, a grace period for return or early pickup may be an option as well as billed hourly.