2019 LAMBORGHINI URUS
Price starts at: $1,699
Year: 2019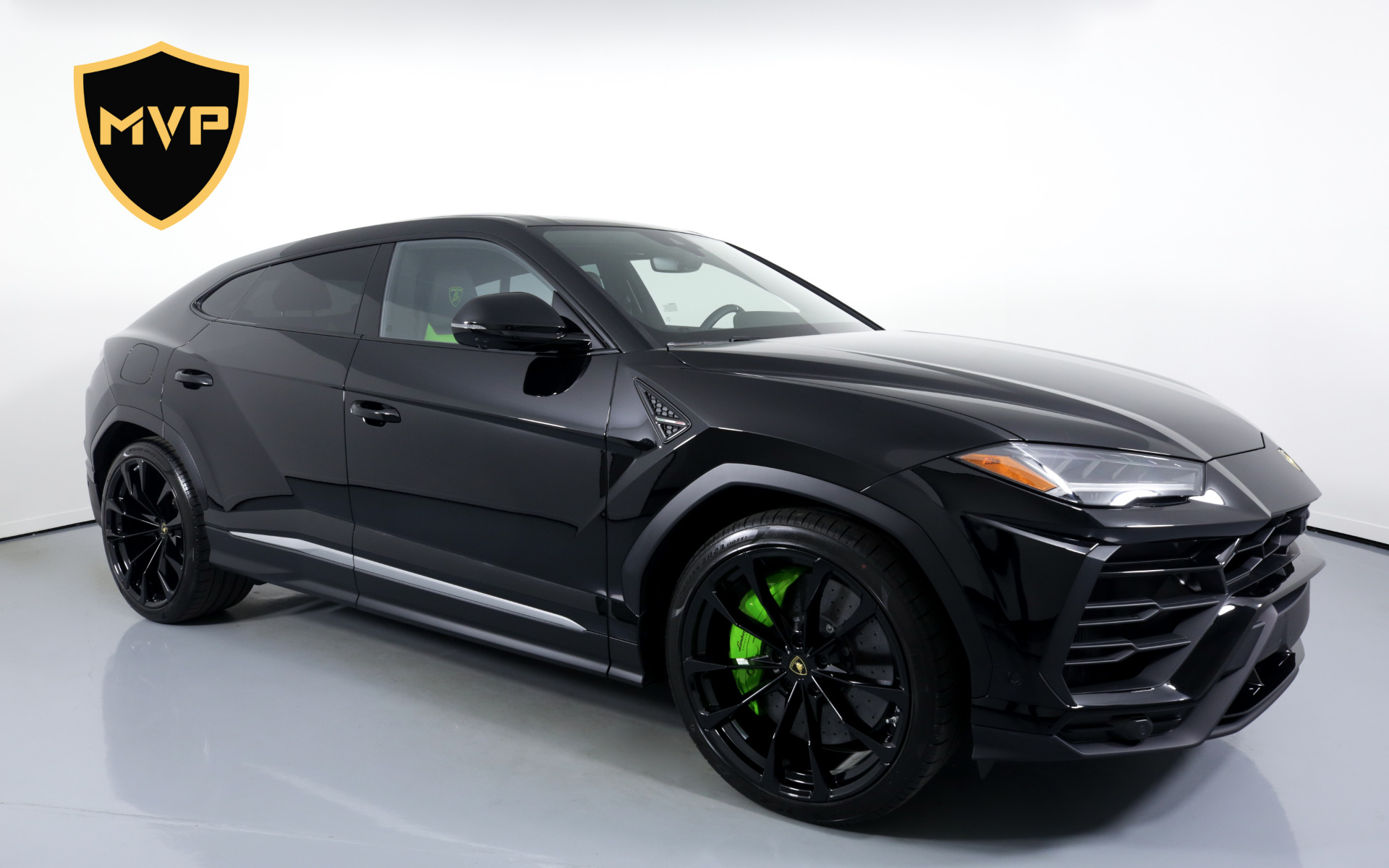 Photos

786.877.4317

Details
2019 LAMBORGHINI URUS

| | |
| --- | --- |
| Prices Starting At: | $1,699 |
| | |
| --- | --- |
| make | LAMBORGHINI |
| model | URUS |
| Body | SUV |
| Trans | Automatic |
Description
The Urus arrives surfing on the wave of an SUV explosion.
The doors swing open they feel lighter than a big SUVs usually do; the frameless windows, see. The interior is more swooping and extravagant than in most 4x4s too. The centre console is high. You can have five seats but this one has four; all individual chairs wrapped in expensive-feeling materials.
There are six drive modes: Street, Sport, Track (in which the car lowers by 15mm) and three off-road modes in which the body rises by 40mm. Or you can choose your own adventure, by selecting what kind of angry you want to make your suspension and engine and steering weight.
One of the worlds fastest SUVs. The Lamborghini Urus is what happens when the maker of the planets most outlandish supercars turns its hand to a large five-door family car with proper ground clearance and off-road ability.
Vehicles are scheduled for 10 am pickup and due back at 10 am. However, depending on demand and scheduling, a grace period for return or early pickup may be an option as well as billed hourly.